Extension - Accept listings from new users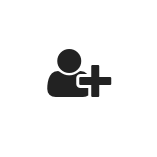 With this extension you can create your own directory site, specific to your geographic location and market. People or businesses can list their offer on your site.

These new users, using a special sign-up link, will be able to add their listings as resources added into your planyo site. There are 3 verification methods that can be applied to the process: single verification (listing reviewed before publishing), double verification (user verification before their resource is created and review of the listing), or none (each user who has the special sign up link can add and publish their resource).

You can create a base resource which will be used as a model for the creation of new resources. This is useful to pre-configure settings typical to your business model.
CHF 20/mois
Commencer un abonnement mensuel a cet extension. L'extension sera hébergée sur nos serveurs, donc aucune installation n'est nécessaire. C'est la façon la plus simple d'utiliser l'extension.

Le premier mois est toujours gratuit pour vous donner du temps pour bien tester l'extension. Après les 30 jours d'essai les frais mensuels seront débités automatiquement de votre compte jusqu'a l'annulation de l'abonnement a cette extension. Le solde de votre compte Planyo doit être positif pour commencer l'essai.